Locations and Schedule
8th DB Hackathon: Open Data
Time:
Fri 15.12.2017 4 pm (doors) 5 pm (start) 8 pm (Hacknight)&
Sat 16.12.2017 8 am (doors) 10 am (start) - 7 pm (end)
Location:
DB mindbox, S-/U-Bahnhof Jannowitzbrücke
Holzmarktstraße 6-9
10179 Berlin
Germany
Tickets:
hackdash.org/dashboards/dbopendata
github.com/dbopendata
| | |
| --- | --- |
| Friday, 15th of December | |
| 04:00 pm | Entry |
| 05:00 pm | Welcome & Introduction: participants and mentors, presentation of ideas and teams |
| 06:00 pm | Open Sessions (20 mins each): technology / workshops / brainstorming / updates |
| 08:00 pm | Kick off Hacknight |
| 12:00 pm | Midnight snacks |
| Saturday, 16th of December | |
| 08:00 am | Breakfast |
| 10:00 am | Morning-Meetup |
| 12:30 pm | Lunch |
| 03:00 pm | Prepare your Team Results |
| 04:30 pm | Presentation of Team Results & Award Ceremony |
| 07:00 pm | End of Hackathon |
What we want to achieve
We are opening up our data to the worldwide community so we can design the future of mobility together. We want to use our hackathons to encourage the community to collaborate with us. To gain an inside view of our data visit our open data portal data.deutschebahn.com.
Data & Challenges
VBB: (Hackathon API-key: Ask Mentors) Berlin-Brandenburg: The transport association Berlin-Brandenburg provides an API for real-time data for all suburban railways (S-Bahn), metro trains (U-Bahn), busses and trams in Berlin-Brandenburg + timetables as GTFS
Discover our data portal
get to know data.deutschebahn.com that also gives external hackers access to selected data sets

validate our data & formats and give us feedback

find out more about special sets of data selected for this hackathon
Build and test projects
create your own projects with our data

combine sensors and software

use the data any way you want to and test or create your own applications
Join our community
meet inspiring people from the DB and experts from the open data world

be the first to know about the next steps around #dbopendata and learn about the showcases of our colleagues

present your projects and get feedback and help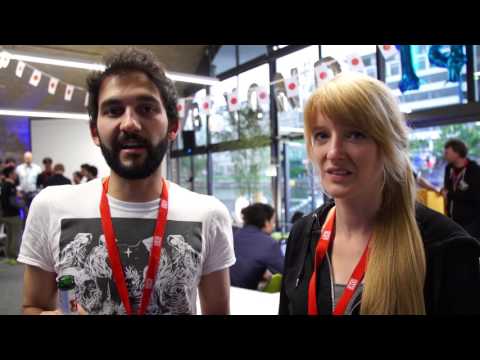 What do we offer
Find a platform to design and shape our future mobility.
We will provide data, challenges and mentors to support you during the hackathon.
Partners