Results
All 27 projects: download PDF
Winning Project: Piep
Audio guide for train journeys providing itinerary updates and insight about information about interesting places you pass by.
https://github.com/juliuste/piep
Winning Project: InternetTimer - InternetTimer
A live timer shows a prediction how long your internet connection will stay online/offline.
https://github.com/renemeye/internet_timer_ui/
Winning Project: SightTraining - Aquila
Webapp for getting information about point of interests around your current train ride
https://github.com/dbhack-aquila/aquila
Winning Project: Team Bakdata - Routing 4.0
Modern routing algorithm for public transportation that is able to accomodate common concerns, like minimizing waiting times in the cold or being able to walk or ride a bike short distances between stations.
https://github.com/martintaraz/router4
Winning Project: Tickets - Fun with ~55 gigabytes of historic train tickets
Slicing and recognition of historic railway tickets with user validation through gamification
https://github.com/sensebox/dbhack-2017
Winning Project: WRP - Wagenreihungsplan - WRP - Wagenreihungsplan
Avoid the printed Wagenreihungsplan at the station, as there's almost always a crowd and use WRP - Wagenreihungsplan.
https://github.com/zeitschlag/dbhackathon8
Photos: Andrea Vollmer & Michael Kuchinke-Hofer für Deutsche Bahn AG
Locations and Schedule
8th DB Hackathon: Open Data
Time:
Fri 15.12.2017 4 pm (doors) 5 pm (start) 8 pm (Hacknight)&
Sat 16.12.2017 8 am (doors) 10 am (start) - 7 pm (end)
Location:
DB mindbox, S-/U-Bahnhof Jannowitzbrücke
Holzmarktstraße 6-9
10179 Berlin
Germany
Tickets:
hackdash.org/dashboards/dbopendata
github.com/dbopendata
| | |
| --- | --- |
| Friday, 15th of December | |
| 04:00 pm | Entry |
| 05:00 pm | Welcome & Introduction: participants and mentors, presentation of ideas and teams |
| 06:00 pm | Open Sessions (20 mins each): technology / workshops / brainstorming / updates |
| 08:00 pm | Kick off Hacknight |
| 12:00 pm | Midnight snacks |
| Saturday, 16th of December | |
| 08:00 am | Breakfast |
| 10:00 am | Morning-Meetup |
| 12:30 pm | Lunch |
| 03:00 pm | Prepare your Team Results |
| 04:30 pm | Presentation of Team Results & Award Ceremony |
| 07:00 pm | End of Hackathon |
What we want to achieve
We are opening up our data to the worldwide community so we can design the future of mobility together. We want to use our hackathons to encourage the community to collaborate with us. To gain an inside view of our data visit our open data portal data.deutschebahn.com.
Data & Challenges
data.deutschebahn.com
VBB: (Hackathon API-key: Ask Mentors) Berlin-Brandenburg: The transport association Berlin-Brandenburg provides an API for real-time data for all suburban railways (S-Bahn), metro trains (U-Bahn), busses and trams in Berlin-Brandenburg + timetables as GTFS
Discover our data portal
get to know data.deutschebahn.com that also gives external hackers access to selected data sets

validate our data & formats and give us feedback

find out more about special sets of data selected for this hackathon
Build and test projects
create your own projects with our data

combine sensors and software

use the data any way you want to and test or create your own applications
Join our community
meet inspiring people from the DB and experts from the open data world

be the first to know about the next steps around #dbopendata and learn about the showcases of our colleagues

present your projects and get feedback and help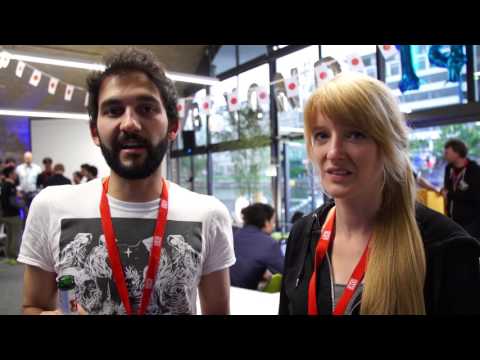 What do we offer
Find a platform to design and shape our future mobility.
We will provide data, challenges and mentors to support you during the hackathon.
Partners